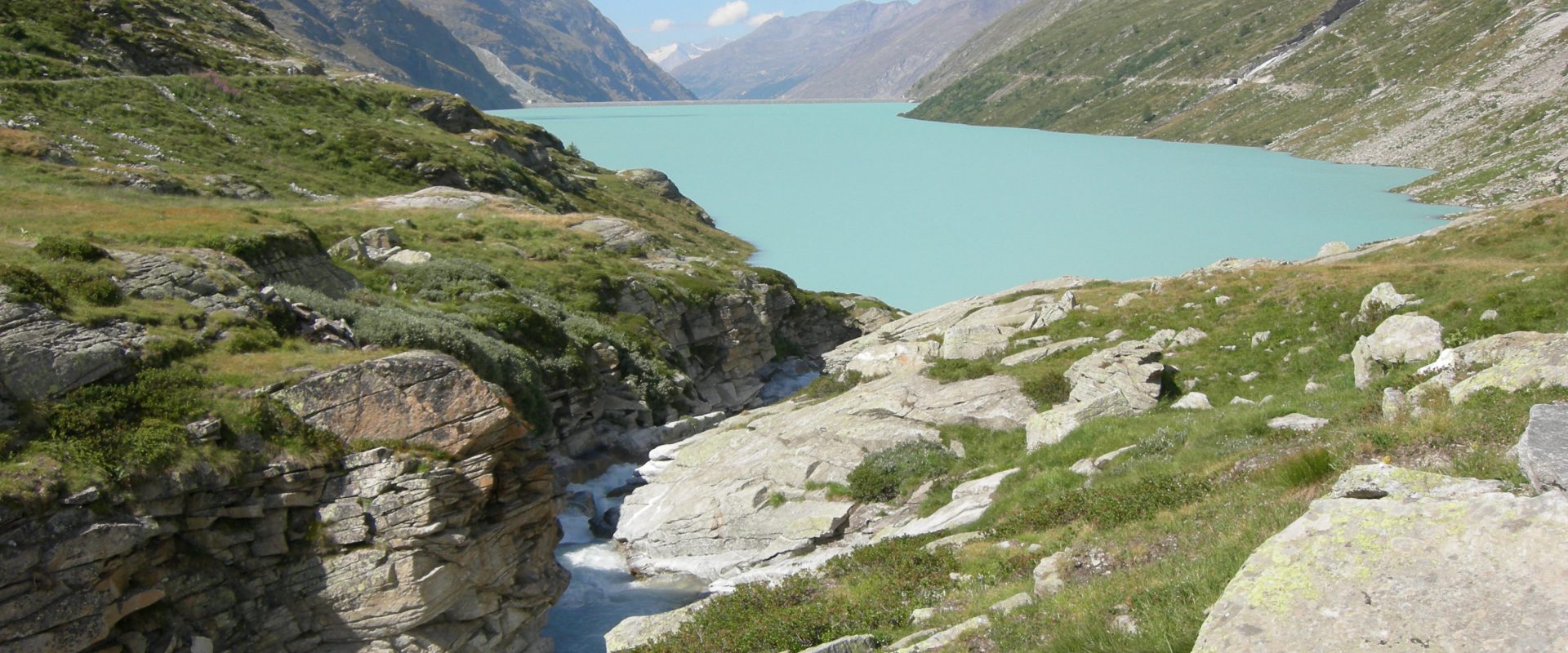 Saas-Almagell is the "Mountain Village Pearl". Up high where the air is clear, it offers cosy hospitality and breathtaking mountain scenery. A holiday here will get you away from the hustle and bustle but you won't be bored for a second.
The southernmost village in the sun-kissed Saas Valley, Saas-Almagell has managed to retain its typical character through the years: old barns, peace and quiet, idyllic corners, a small lake. No stress, no rush, plenty of time, warm-hearted people. The snowy sun terrace on Furggstalden is fabulous in the winter; in the summer, visitors have a wealth of stunning hiking trails at their feet. Immerse yourself in the untouched, pristine landscape.
An outing to the nearby Mattmark reservoir is a highlight of any stay here, and if you like, you can visit the pump station at the Zermeiggern power plant further down in the valley. Cyclists can reach the natural dam on their bikes via winding roads that snake their way through lush green alpine meadows. Italy is just a hop, skip and a jump away over the Monte Moro and Antrona pass – the same route used by the Romans and by smugglers over the centuries. The "Mountain Village Pearl" has always had an allure all its own.
Winter
Former and current ski stars Pirmin, Heidi and Silvan Zurbriggen learned their sport in the family-friendly Furggstalden-Heidbodme skiing area. But Saas-Almagell offers much more than wide downhill slopes. The cross-country trails stretch up the valley from Eiu Alp directly beneath the imposing dam wall to Saas-Balen. The ice field offers plenty of fun sporting activities, such as sledging, snowshoe walking and winter hiking. Cool sports to fire you up!
Summer
Surrounded by nature with a stunning view of the magnificent mountain scenery, Saas-Almagell gives summer visitors plenty to look forward to. Whether you choose to hike, bike, climb or take part in one of the many other activities on offer, you're sure to feel like a new person after a holiday here. The village is at the heart of a huge network of hiking routes. The Suonen Trail follows the region's historical water channel, known locally as suonen, while the Almagellerhorn adventure trail crosses two hair-raising, but totally safe 70 metre long rope bridges. The butterflies in your stomach are just one memory of this stunning natural scenery you can keep forever.
Source:www.myswitzerland.com